Welcome
Dear Parents, carers, family and friends,
Welcome to our website!
We hope you'll find it useful and check in regularly.It is another way of communicating with you the parents, the wider community and friends of Termoncanice P.S. Let your journey around this website be the start of a relationship with this excellent school - a warm welcome awaits you at the doors of Termoncanice Primary & Nursery!
Our school motto "Be the best that you can possibly be!" is at the heart of everything we do and is the embodiment of our school prayer.

We get to know each and every child. We find their skills, talents and aptitudes, and gently guide, challenge and push them to achieve their very best.

We set high expectations for them, and nurture and support them until they meet and exceed these expectations.

We teach them to be great citizens, and to love and respect our school, our Parish and our environment.

At Termoncanice we prepare our children for life in a fast-paced, ever changing world.

We prepare them for the multiple jobs they'll probably have in their lifetime - jobs which haven't even been created yet.

And most importantly, we teach them to be proud of themselves by always giving of their best.

The pupils, parents and staff are very proud of our wonderful school.

Thank you again for your ongoing support,
Mr McCloskey
Latest Photographs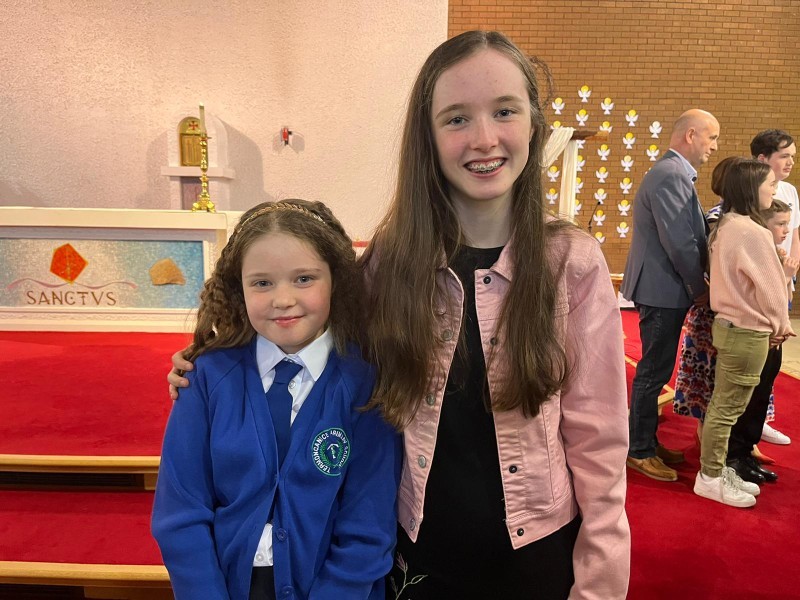 School Videos
o_1g2la6m22j1610t116vsh5pc39c.MOV
9th May 2022
trim.07F9B8E3 42B0 4B0A 9989 60D1CE7AA7C6
2nd Dec 2020
trim.D12A9564 46E8 44B0 892A D581934C501F
2nd Dec 2020
20201106 093701 1
12th Nov 2020
20201106 093516 1
12th Nov 2020
20201112 112729 1
12th Nov 2020
4EC2AB80 300C 460B AC70 DC994979A8B1
10th Mar 2020
8349D574 130F 4E73 8531 F3B34351D6AA
10th Mar 2020
127C191B 651F 4E04 A153 BEAE5636E83D
10th Mar 2020
264D04C4 2DF5 4B23 A71D 091CD7A69AD7
10th Mar 2020
34FF66E5 B834 41DB 84D7 3E95C4EE50EE
10th Mar 2020
19D41793 7FDD 4180 AB6F 2704ED7A09F7
10th Mar 2020
E8D63E84 9CD7 4E69 88A2 8389BED33857
10th Mar 2020
6B83C960 847B 4762 BFCF 22F5B6861D61
10th Mar 2020
E1A83DB6 3C97 4B60 8EFE 657AA28D136E
10th Mar 2020
ECE2EBD3 6D09 4978 BDEA 4A066CCD480D
10th Mar 2020
Upcoming Events...
Friday, 27th May 2022
School Closed
Monday, 30th May 2022
School Closed
Tuesday, 31st May 2022
Primary 2 Sports Day (09:30 - 12:00)
Thursday, 2nd June 2022
School Closed
Termoncanice Primary School & Nursery Unit, 1 Rathbrady Road, Limavady, BT49 9BH
Telephone: 028 7772 2885

WEBSITE BY: SCHOOLWEBDESIGN.NET | Login